Making the Most of Your Multichannel Efforts
10/15/2021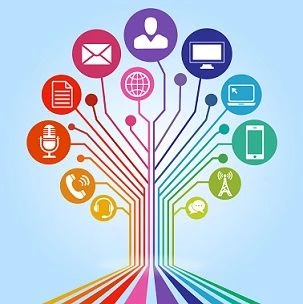 Let's Start A Conversation:
As a small business owner, your time and attention are probably being pulled in several directions at once. There are always important choices to be made, especially when it comes to how you divvy up your budget.
The kind of decisions to be made regarding marketing can be some of the toughest. Consider using a multichannel approach: the inclusion of a variety of channels such as direct mail, email, print and social media can help ease the burden of decision-making. After all, why put all of your marketing dollars into just one channel when you can spread them out and make multiple options work for you?
Though a "less is more" mentality might work with other aspects of your business, with marketing, more is more! The more channels you're able to employ, the more chances your audience has to see your message. If prospects or existing customers see you or hear from you across multiple channels, they're more likely to follow through.
For example: if you launch a social media campaign and then follow that up with a snappy email blast, that means your audience will presumably see your message twice. Following that up with a tangible, physical printed marketing item or piece of direct mail is even better, because now you're meeting your customers away from their computer or mobile devices, too.
And though it may be "the more the merrier" in terms of marketing channels, you ultimately should still take the time to determine which ones make the most sense for your business. There's no point in spending your marketing budget in areas where they won't yield any return for you. If you know your customers spend time on Twitter or Facebook, but don't engage as much on LinkedIn, you can save yourself time and money by dedicating more of your time to the social media that sees higher engagement.
Don't forget about print, either – while digital marketing has become the standard for many businesses, a good multichannel approach includes both print and digital efforts. Custom printed marketing materials are affordable and can go a long way to reach your customer base in ways that can make a difference.
A well-rounded multichannel marketing plan utilizes both digital and print channels in a way that makes the most of your budget, saves you time and drives new and returning business in a meaningful way. Taking the time to evaluate which channels are right for your business can make all the difference for a successful campaign!
Need help with setting up your next multichannel marketing campaign? Count on the pros at KKP – we know how to make print, design, signs and marketing work for you. For a consultation, contact us today!
Back